The 18th edition of DYNAFIT Transalpine Run powered by VW R will feature again the format RUN2. The idea is to complete only stages 1 and 2 of the original TAR course, thereby taking their first steps towards one day completing the full alpine crossing.
DYNAFIT Bagpack
appr. 60 L capacity
DYNAFIT race belt to attach start number
Individual start number
Set of map material


online + offline
2x TAR Dinner
Food/water stops along the 2 stages
Luggage transport from stage town to stage town


(only the Dynafit Bagpack)
Transport of daily DYNAFIT drop bags for the finish
Goodwill gifts by the partners
Medical support by the Medical Crew
Finisher medal


for all participants finishing all stages
Free certificate download
Picture service Sportografen (payment)
580 € per team
290 € per person
330 € per person/660 € per team from 01.06.2024)
Registration opens Dec 6
You can find information about the shuttles during the race week at the respective stage locations.
Transfer Ischgl to Lech

September 10, 2023
Departure: 17:30
Arrival: appr. 19:00

39,00 €
Permanent parking in Lech

September 8-10, 2023
Tickets are issued in the registration

20,00 €
Transport

of an additional piece of luggage from the start in Lech to the finish in Ischgl

5,00 €
Pasta Chat

for a companion on September 8th in Lech
(Information for Family & Friends Packages will follow later)

15,00 €
Garmisch-Partenkirchen (GER)
➞
Nassereith (AUT)
Garmisch-Partenkirchen (GER)
➞
Nassereith (AUT)
Mit Links-Klick + Halten kannst Du die Karte bewegen
Mit Rechts-Klick + Halten kannst Du die Karten drehen
Mit deinem Mausrad kannst Du hinein/heraus zoomen
Use left-click + hold to move the map
Use right-click + hold to rotate the map
Use mousewheel to zoom in/zoom out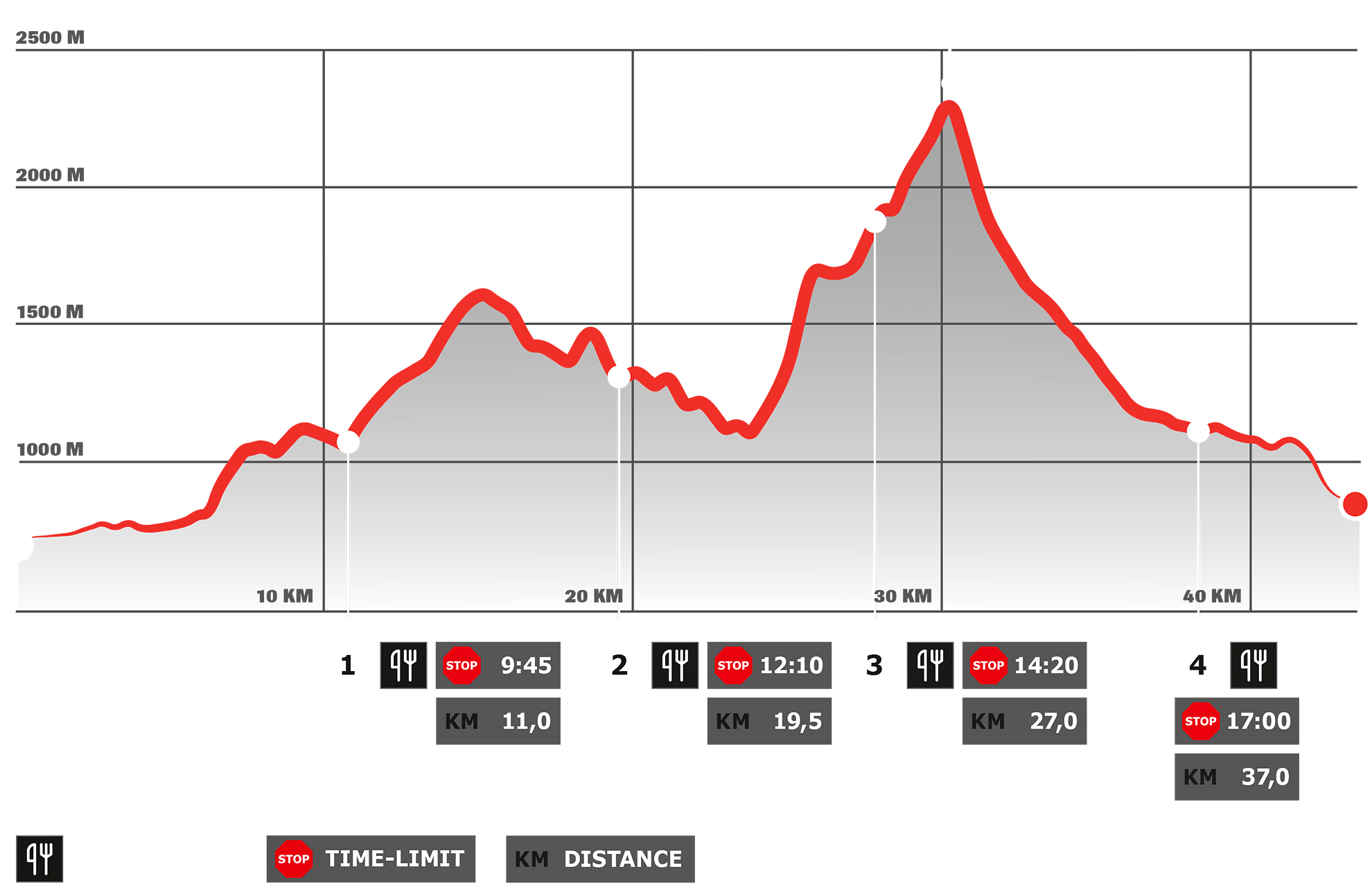 St. Anton am Arlberg (AUT)
➞
Ischgl (AUT)
St. Anton am Arlberg (AUT)
➞
Ischgl (AUT)
Course information subject to change and to official permits! No responsibility is taken for the correctness of this information.
The actual kilometers and altitudes vary depending on the measurement method between +/- 5%.
The carriage of mandatory equipment and the determination of cut-off times are mandatory for safety reasons.
Short-term, weather-related route changes are possible at any time.
Team
Participants have to manage the challenge as a team of two runners. As for the original DYNAFIT Transalpine Run powered by Volkswagen R the team spirit is what matters most.
Categories
Teams can start in the categories MEN, WOMEN and MIXED.
Award Ceremony
The award ceremony for the RUN2 takes place in the in Ischgl (AUT) on September 10, 2023.